About apple picking
Apple picking period
・Apple picking time: Mid-September to November 26 (Sunday) (no holidays)
It will only be sold at the direct sales office from November 27 to 30.
Business hours
・9 o'clock to 16 o'clock
When you come to the farm
・Please make a reservation as much as possible to guide you smoothly.
・Please eat and compare freshly ripe apples in the park spreading on the spacious hill.
・There is no time limit, so please relax and feel like a picnic.
Admission fee (all-you-can-eat apples)
・Adults (elementary school students and older) 700 yen (tax included)
・Children (young and nursery school children) 400 yen (tax included)
・Free for preschoolers
Take home the ripped apple
・Dealed by weight of 600 yen (tax included) per 1 kg
Payment method
・Cash, credit card, QR payment, etc.
About sightseeing apple picking reservation
Sightseeing apple picking reservation from this form
What is prepared at the farm
・Kad, cutting board, harvest basket, table, chair, cardboard to take home
Request
・Cardboard is available, but please bring a shopping basket or an empty box.
 Thank you for your cooperation in cherishing the limited resources.
 We recommend that guests with small children bring picnic sheets.
Q&A Q:What happens if it rains?
A:Normally, you will eat apples harvested by yourself at the apple picking garden at a table in the garden. In case of light rain, you can do it while holding an umbrella. Please use the umbrellas in the garden. If it is raining heavily, please use the room adjacent to the apple picking garden. If you harvest by yourself with an umbrella or ask the staff, the staff will harvest it, so you can eat freshly caught apples slowly.
Q&A Q:Is there a parking space?
A:It is adjacent to the apple orchard, so please use it. About 30 regular cars can be parked. The parking lot is where you turn left at the signboard of Tatsumi Farm.
Q&A Q:What are the business hours of sightseeing apple picking?
A:The business hours of sightseeing apple picking are from 9 a.m. to 4 p.m. I would be happy if you could let me know the time of your visit in advance due to the preparation. In the sightseeing apple picking reservation form, there is an item to select the visiting time, so please use it.
Click here for the reservation form
Q&A Q:Can I just harvest apples without eating them?
A:It is possible if you pay the entrance fee.
Q&A Q:Do I need scissors to harvest apples?
A:It is unnecessary because it can be easily harvested by hand.
Q&A Q:Is it possible to make a reservation?
A:Reservations are available. Please contact us on the reservation page or DM to contact the scheduled date and time of your visit, the number of people, and the name of the representative.
Click here for the reservation form
Q&A Q:What should I do with the customer's voice?
A:Please let us know your voice.
Click here for the form of customer's voice
Q&A Q:How can I contact the farm?
A:Address:6285 Tatue, Iida City, Nagano Prefecture
Phone:0265-27-2389
FAX:0265-27-4769
Click here for the inquiry form
"Sightseeing apple picking scenery at Tatsumi Farm" Feel like a picnic in a tent!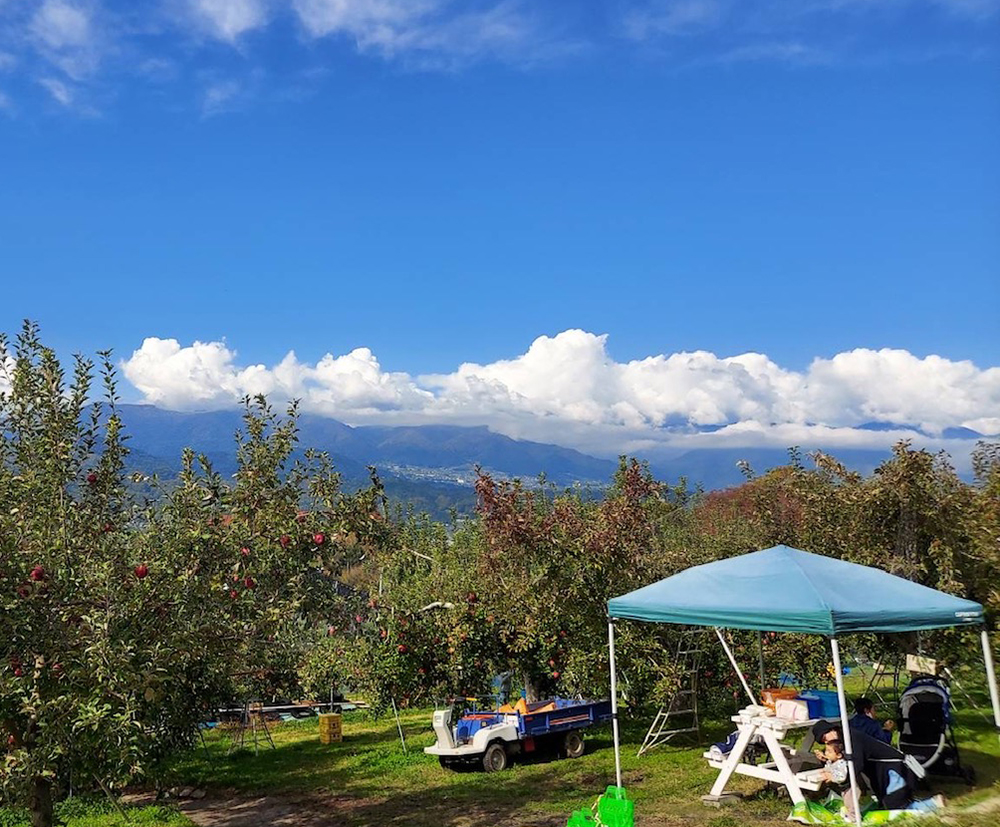 The state of the sightseeing farm
| | |
| --- | --- |
| tent | You can spend a relaxing time under the tent. |
Tatue Tama Search Apple Picking Picnic" was held mainly at Tatsumi Farm on Saturday, October 1, 2022.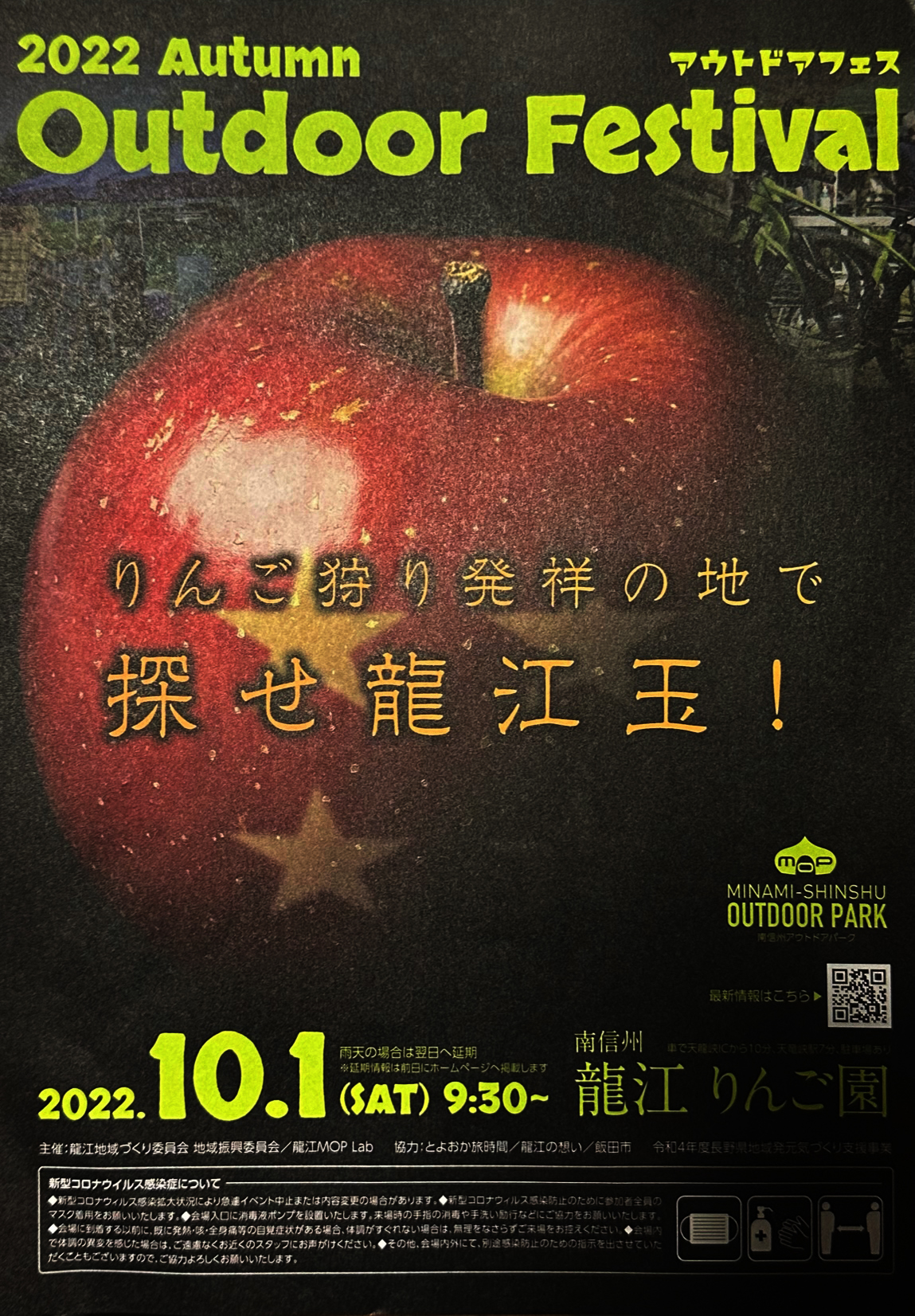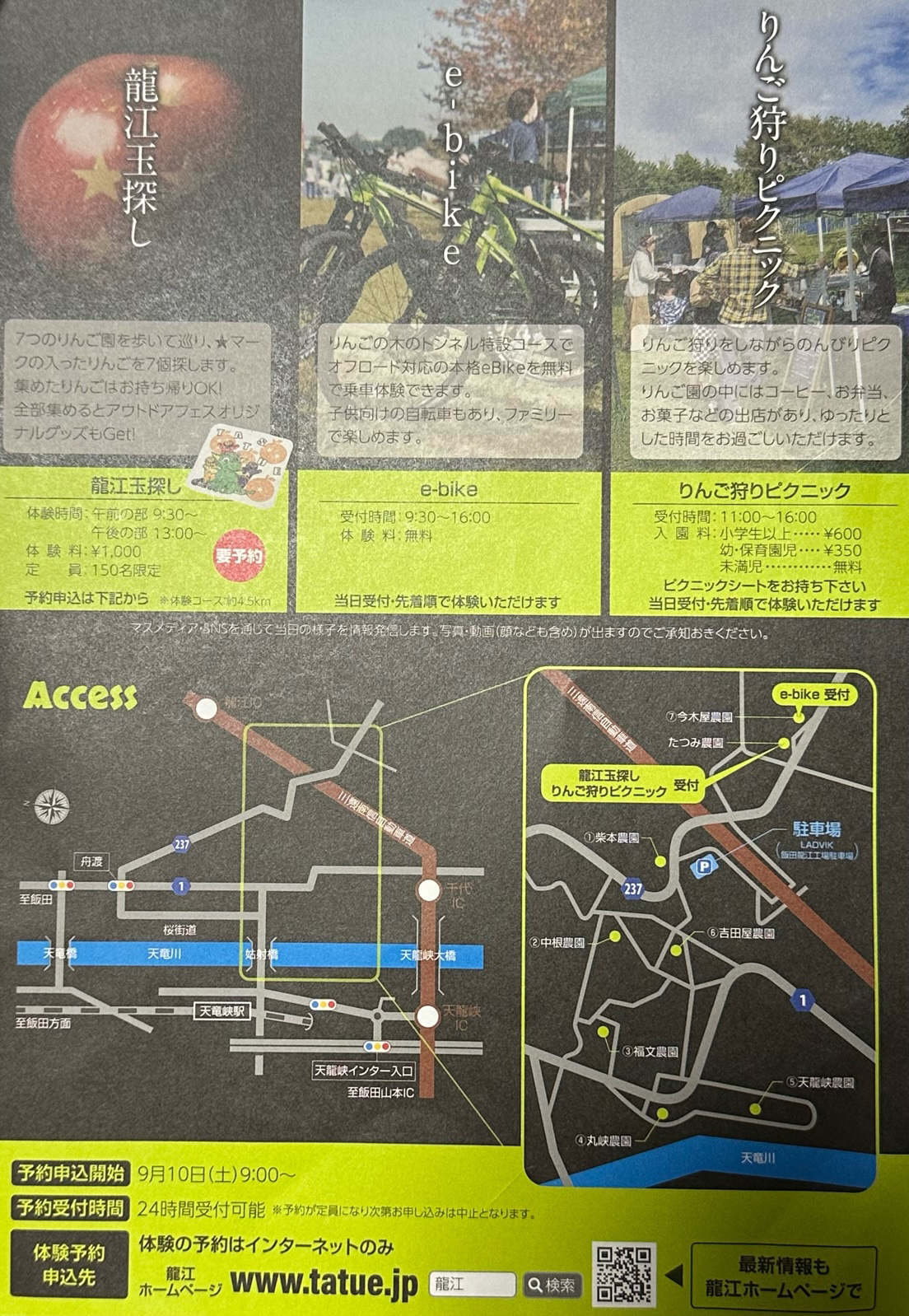 "The toilet for apple picking is like this."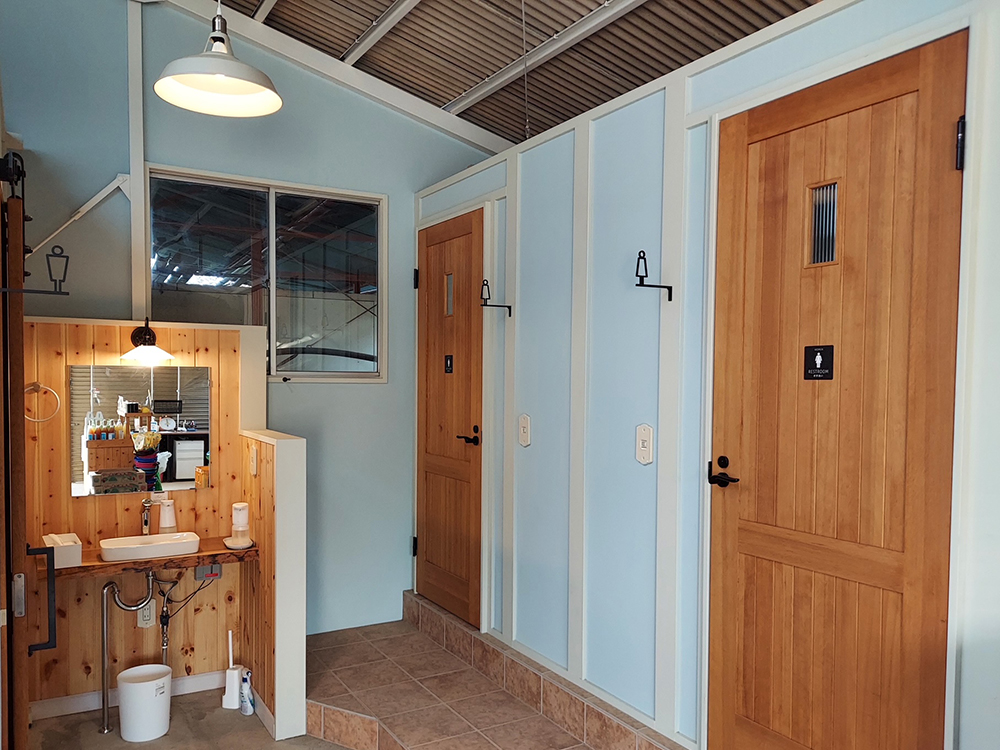 The state of the toilet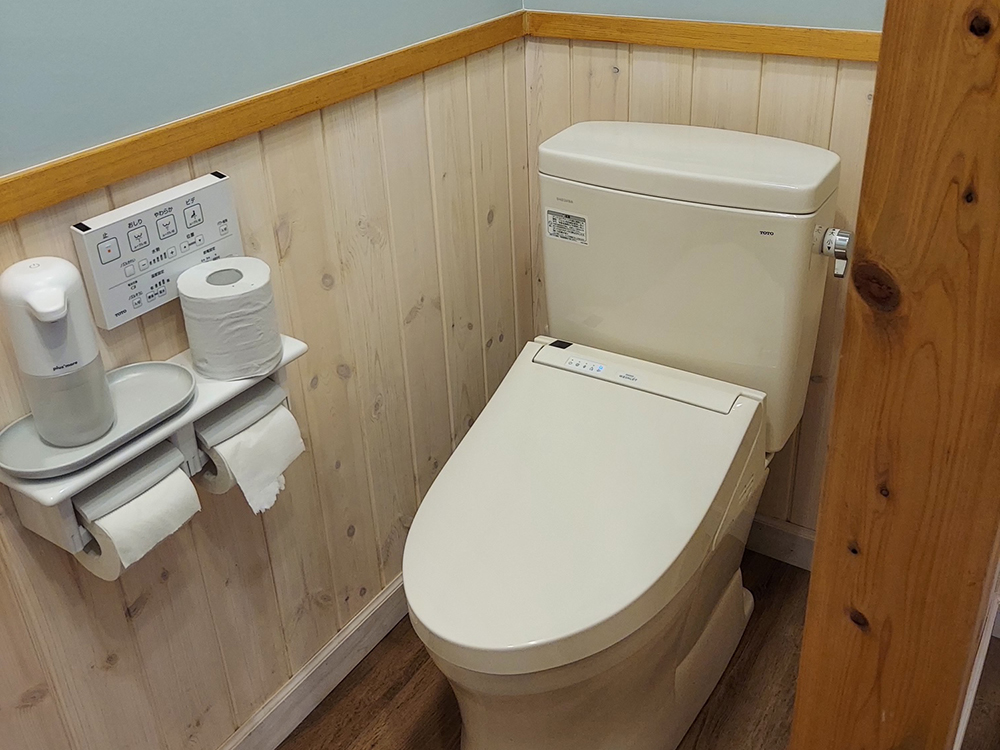 The state in the toilet